News Media Representations of Responsibility for Alcohol-Related Liver Disease Requiring Liver Transplantation
Kristie Serota

Bioethics Department, University Health Network, Toronto Western Hospital; Dalla Lana School of Public Health, University of Toronto, Toronto, Canada

https://orcid.org/0000-0003-4704-7968

Grace Bannerman

Multi-Organ Transplant Program, University Health Network, Toronto General & Western Hospital Foundation; University of Toronto, University of Toronto, Toronto, Canada

Rachel Hong

Bioethics Department, University Health Network, Toronto Western Hospital; Multi-Organ Transplant Program, University Health Network, Toronto General & Western Hospital Foundation, Toronto, Canada

Daniel Z Buchman

Bioethics Department, University Health Network, Toronto Western Hospital; Dalla Lana School of Public Health, University of Toronto; Joint Centre for Bioethics, University of Toronto; Krembil Research Institute, Toronto Western Hospital, Toronto, Canada

https://orcid.org/0000-0001-8944-6647
Keywords:
alcohol related liver disease, liver transplantation, responsibility, media analysis, bioethics
Abstract
Alcohol-related liver disease (ARLD) is a common indication for liver transplantation yet it is considered ethically controversial in academic, clinical and public discourses. Various social groups consider people with ARLD as personally responsible for their condition and question whether they should have access to a scarce resource. How the news media constructs responsibility for ARLD may influence public opinions toward those who are ill as well as related healthcare policies. Since the organ transplantation system relies on the willingness of individuals to donate organs, understanding how the media portrays controversial issues is a matter of vital importance for public health and health policy. We investigated how responsibility for ARLD requiring liver transplantation is presented for public consumption in the news media. Using a keyword search of two online news databases, we selected 81 articles from the United Kingdom, Canada and the United States. We analyzed the articles using a discursive psychological approach. We found that the news media ascribed responsibility for ARLD to three main actors: individuals with ARLD, biological predisposition, and policy and industry representatives. How responsibility for ARLD requiring liver transplantation is presented in the news media may have implications for people diagnosed with other substance-related disorders who present for transplant candidacy or are on the transplant waiting list. Investigating how responsibility for ARLD is constructed in news media may provide insights into how responsibility is understood in other stigmatized health conditions and its potential implications for population health equity.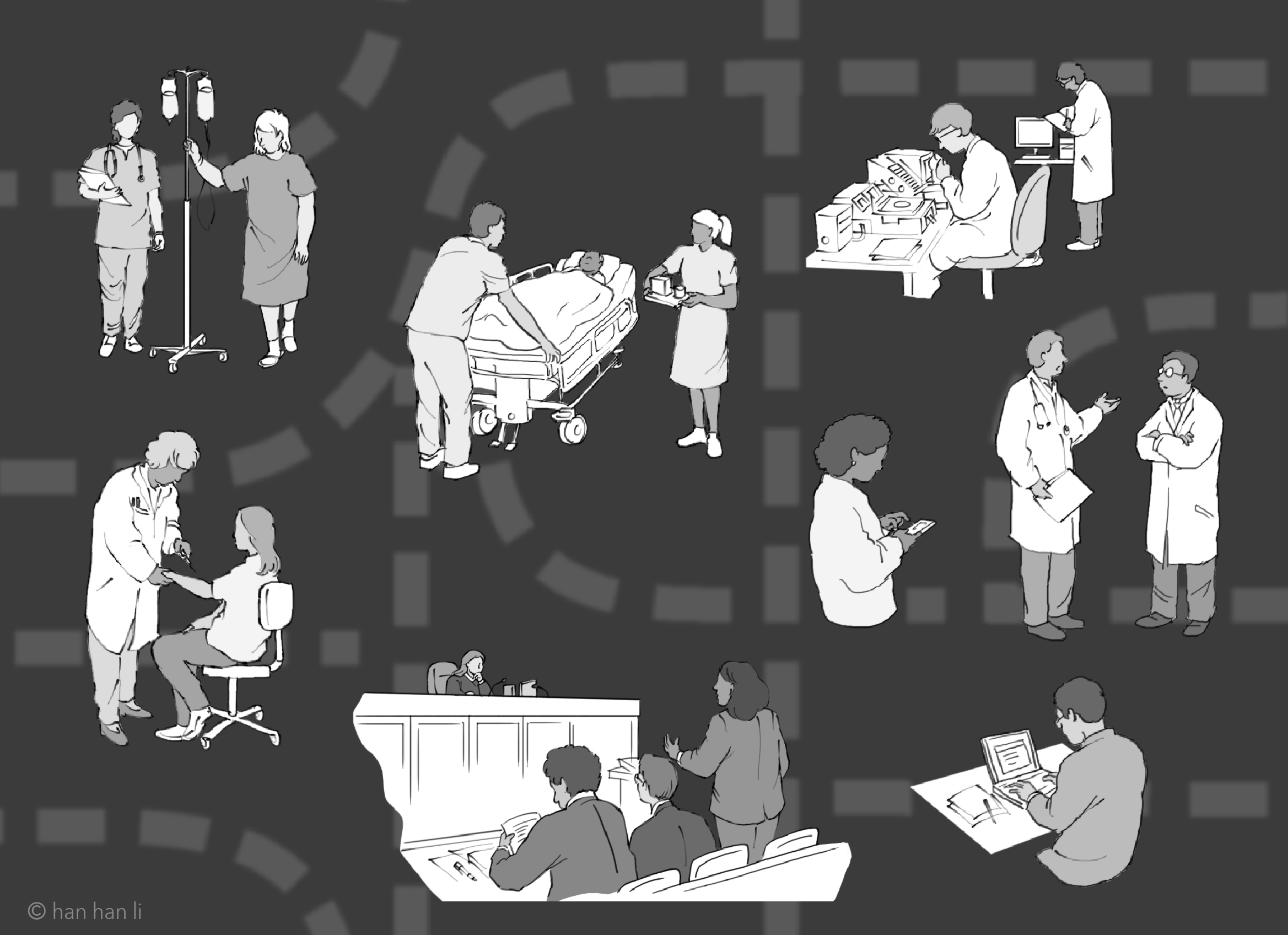 How to Cite
[1]
Serota K, Bannerman G, Hong R, Buchman DZ. News Media Representations of Responsibility for Alcohol-Related Liver Disease Requiring Liver Transplantation. Can. J. Bioeth. 2020;3:62-75. https://doi.org/10.7202/1073781ar.
Copyright (c) 2020 Kristie Serota, Grace Bannerman, Rachel Hong, Daniel Z Buchman
This work is licensed under a Creative Commons Attribution 4.0 International License.
The Canadian Journal of Bioethics applies the Creative Commons Attribution 4.0 International License to all its publications. Authors therefore retain copyright of their publication, e.g., they can reuse their publication, link to it on their home page or institutional website, deposit a PDF in a public repository such as PubMed Central. However, the authors allow anyone to download, reuse, reprint, modify, distribute, and/or copy their publication, so long as the original authors and source are cited.