Soins de santé gratuits pour les uns, payants pour les autres : perceptions et stratégies d'adaptation dans le district de Boulsa (Burkina Faso)
Alice Bila

Société d'Études et de Recherches en Santé Publique (SERSAP), Ouagadougou, Burkina Faso

Frank Bicaba

Société d'Études et de Recherches en Santé Publique (SERSAP), Ouagadougou, Burkina Faso

https://orcid.org/0000-0002-1630-5250

Cheick Tiendrebeogo

Département de médecine sociale et préventive, École de santé publique de l'Université de Montréal, Montréal, Canada

https://orcid.org/0000-0002-9848-3121

Abel Bicaba

Société d'Études et de Recherches en Santé Publique (SERSAP), Ouagadougou, Burkina Faso

Thomas Druetz

Département de médecine sociale et préventive, École de santé publique de l'Université de Montréal; Centre de recherche en santé publique, Montréal, Canada; Center for Applied Malaria Research and Evaluation, Department of Tropical Medicine, Tulane University, New Orleans, USA

https://orcid.org/0000-0002-9234-4286
Keywords:
Free healthcare, Eligibility criteria, professional and ethical issues, user fee abolition/removal, burkina faso, equity, low income countries
Abstract
Background: While numerous studies have shown the positive impact of free healthcare policies, the ethical issues raised by these policies in low-income countries have received little attention. In Burkina Faso, in July 2016, user fees were removed at healthcare facilities for children under 59 months of age and for "mothers", i.e., for reproductive care. These eligibility criteria are, reportedly, sometimes difficult to comprehend or to enforce. The purpose of this study is twofold: 1) to understand the perceptions and practices of health workers and beneficiaries regarding compliance with eligibility criteria for free care and 2) to explore the ethical tensions that have arisen and possible ways of resolving them. Methodology: In late 2018, a cross-sectional qualitative study was conducted in five rural communities in Boulsa, Burkina Faso. Semi-directed individual interviews were conducted with healthcare personnel (n=10) and mothers of young children (n=10) who were purposefully selected with the assistance of community health workers. Interviews were recorded and transcribed. A thematic content analysis was conducted on all materials. Themes were identified, discussed and reformulated between team members.
Results: The study reveals the presence of practices to circumvent strict compliance with the eligibility criteria for free access. Common circumventing practices include hiding the exact age of children aged 60 months or older and using eligible persons for stockpiling drugs or for receiving a free consultation for the benefit of other household members. These practices result from ethical and economic tensions experienced by the beneficiaries. But they also raise ethical dilemmas for healthcare providers since they have to enforce compliance with the eligibility criteria while realizing the financially precarious position of the households. Informal mechanisms are introduced at the community level to reconcile the healthcare providers' dissonance. Conclusion: The implementation of the user fee abolition policy in Burkina Faso is being carried out through local reinvention mechanisms to overcome ethical tensions related to the compliance with the eligibility criteria.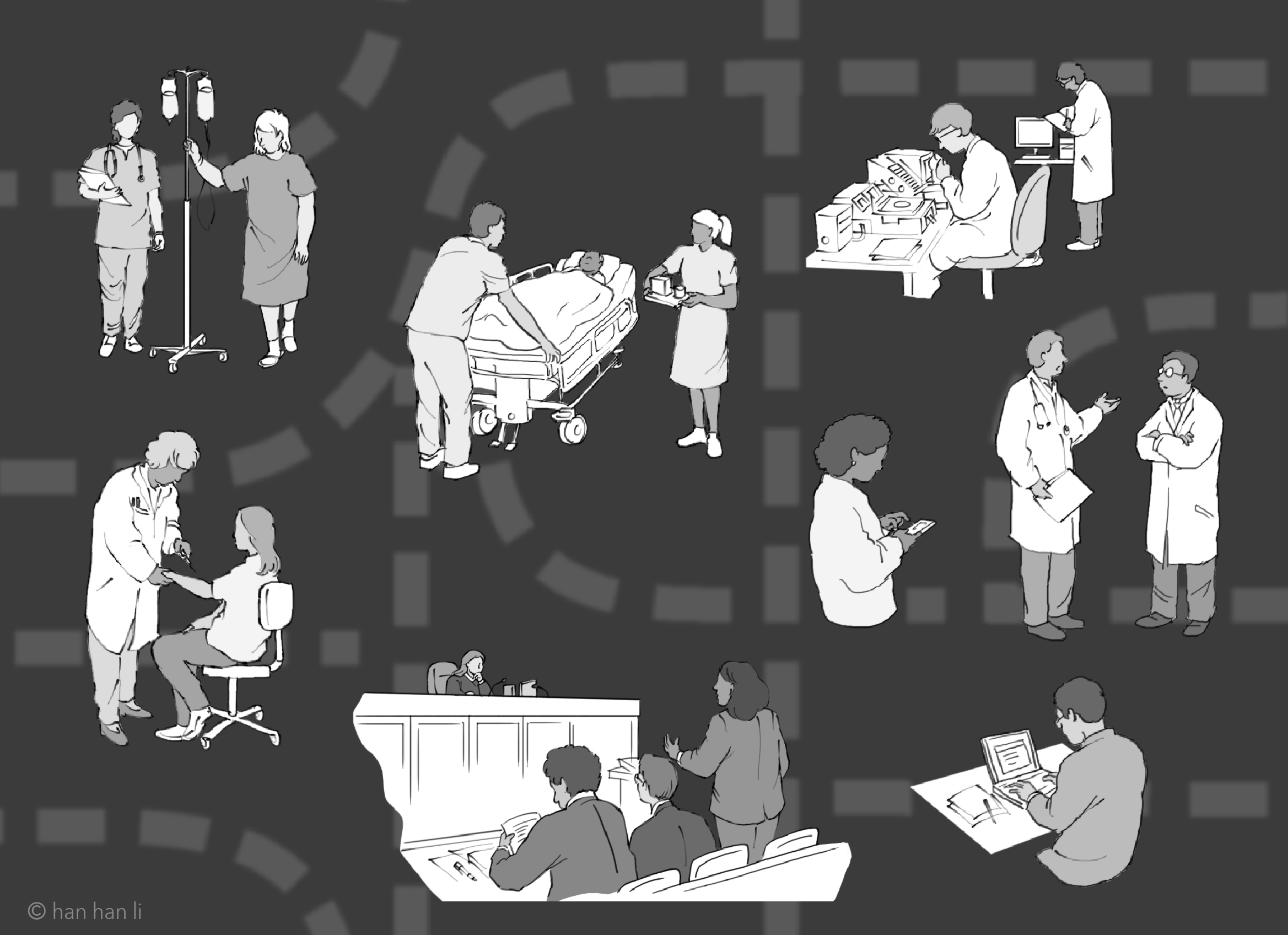 How to Cite
[1]
Bila A, Bicaba F, Tiendrebeogo C, Bicaba A, Druetz T. Soins de santé gratuits pour les uns, payants pour les autres : perceptions et stratégies d'adaptation dans le district de Boulsa (Burkina Faso). Can. J. Bioeth. 2020;3:100-9. https://doi.org/10.7202/1073784ar.
Copyright (c) 2020 Alice Bila, Frank Bicaba, Cheick Tiendrebeogo, Abel Bicaba, Thomas Druetz
This work is licensed under a Creative Commons Attribution 4.0 International License.
The Canadian Journal of Bioethics applies the Creative Commons Attribution 4.0 International License to all its publications. Authors therefore retain copyright of their publication, e.g., they can reuse their publication, link to it on their home page or institutional website, deposit a PDF in a public repository such as PubMed Central. However, the authors allow anyone to download, reuse, reprint, modify, distribute, and/or copy their publication, so long as the original authors and source are cited.