The Effect of Patient Complaints on Physicians in European and Commonwealth Countries with Public Healthcare Systems: A Scoping Review and Ethical Analysis
Erica Monteferrante

Office of the Service Quality and Complaints Commissioner, Integrated Health and Social Services University Centre (CIUSSS) West-Central Montreal, Québec, Canada

https://orcid.org/0000-0003-0926-8380

Karena D. Volesky

Office of the Service Quality and Complaints Commissioner, Integrated Health and Social Services University Centre (CIUSSS) West-Central Montreal, Québec, Canada

Julien Brisson

Office of the Service Quality and Complaints Commissioner, Integrated Health and Social Services University Centre (CIUSSS) West-Central Montreal; Bioethics Program, Department of Social & Preventive Medicine, School of Public Health, University of Montreal, Québec,, Canada

https://orcid.org/0000-0001-5106-3122

Harvey H. Sigman

Office of the Service Quality and Complaints Commissioner & Medical Examiner and Coordinator of Medical Examiners, Integrated Health and Social Services University Centre (CIUSSS) West-Central Montreal; Division of General Surgery, McGill University, Montréal, Québec, Canada

https://orcid.org/0000-0001-7816-015X

Maude Laliberté

Consultant specializing in Health Ethics and Complaints Processes, Montreal, Québec, Canada

https://orcid.org/0000-0002-4458-6571
Keywords:
complaints, ombudsman, physicians, psychological impact, medical examiners, scoping review
Abstract
Bioethicists have long advocated for patients' rights by deliberating on what physicians should or should not do for the well-being of patients. Part of this advocacy has involved challenging a paternalistic medical model where physicians are seen as authoritative figures above reproach. Through ombudsperson offices, patients can submit complaints that may lead to medical examiners conducting detailed examinations of physicians' conduct and decision-making. Prior research indicates that complaints can have serious and broad effects on physicians. We conducted a scoping review to explore and evaluate the extent of the quantitative and qualitative literature examining the effects of complaints on physicians in European and Commonwealth countries. We systematically searched electronic databases (CINAHL, MEDLINE and PsycInfo) and grey literature for primary research that collected information directly from physicians on at least one potential effect of formal complaints. After screening the titles/abstracts of 14,913 records and reviewing 137 full-texts, 25 studies were included. The 25 studies reported on several potential effects, including the patient-physician relationship (3 studies), defensive medicine (14 studies), anxiety (8 studies), depression (8 studies), one's identity as a physician (5 studies), and anger (5 studies). Generally, the effects evaluated in the included studies were negative. Although the existing literature covered a range of possible effects, few studies assessed the same effects via different methods, and in different regions and contexts. The findings of this scoping review suggest that complaints processes can have negative effects on physicians.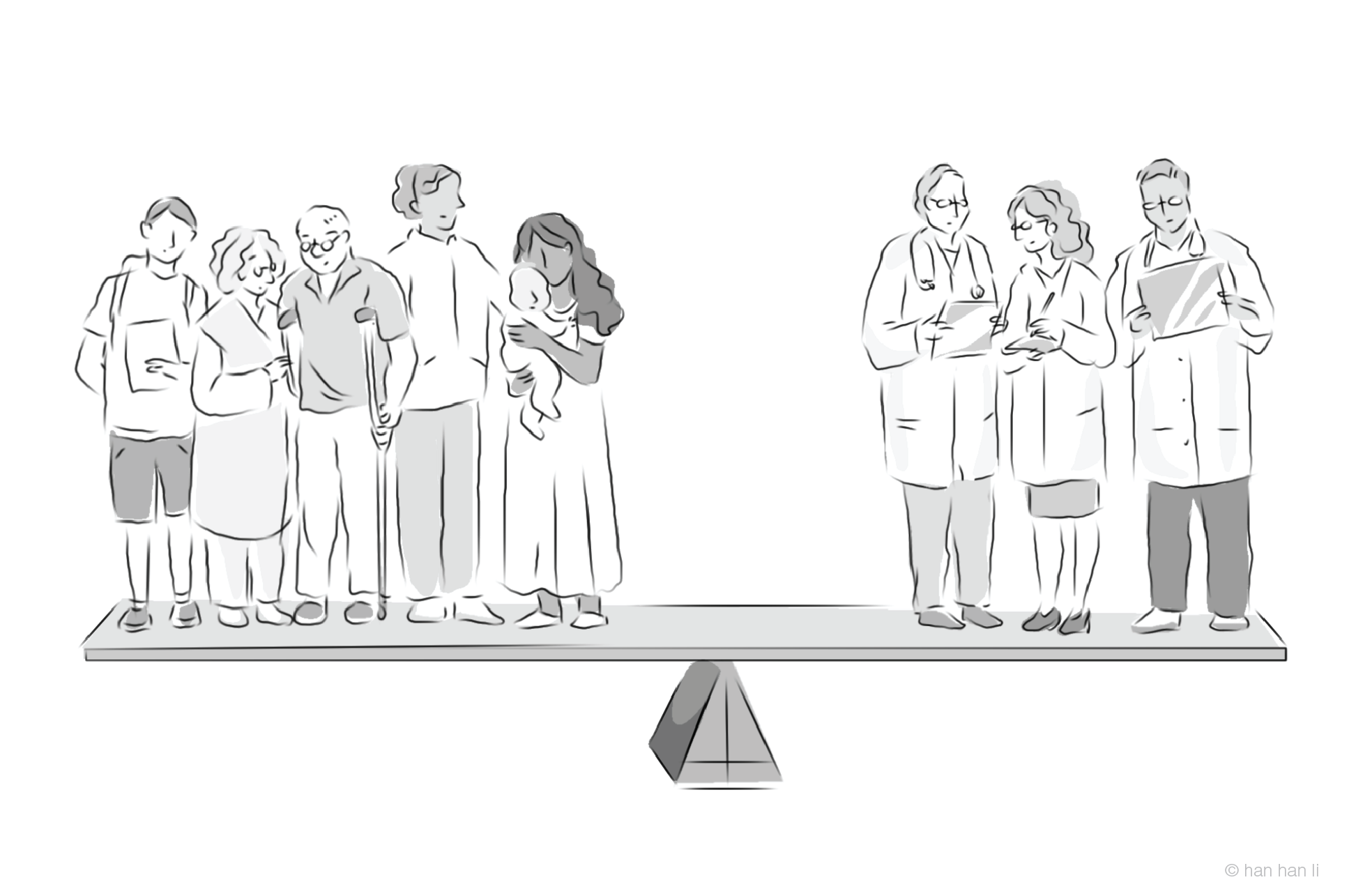 How to Cite
[1]
Monteferrante E, Volesky KD, Brisson J, Sigman HH, Laliberté M. The Effect of Patient Complaints on Physicians in European and Commonwealth Countries with Public Healthcare Systems: A Scoping Review and Ethical Analysis. Can. J. Bioeth. 2022;5:31-42. https://doi.org/10.7202/1092954ar.
Copyright (c) 2022 Erica Monteferrante, Karena D. Volesky, Julien Brisson, Harvey H. Sigman, Maude Laliberté
This work is licensed under a Creative Commons Attribution 4.0 International License.
The Canadian Journal of Bioethics applies the Creative Commons Attribution 4.0 International License to all its publications. Authors therefore retain copyright of their publication, e.g., they can reuse their publication, link to it on their home page or institutional website, deposit a PDF in a public repository. However, the authors allow anyone to download, reuse, reprint, modify, distribute, and/or copy their publication, so long as the original authors and source are cited.