Rite of Passage
Hans Henrik Løyche

Independant, Copenhagen, Denmark
Keywords:
android, artificial intelligence, climate fiction, commodification, consciousness, global warming, citizenship, human rights, geoengineering
Abstract
"Rite of Passage" describes a court case raised by an android/artificial intelligence who wishes to apply for citizenship but can only do so if recognized as a human. Among others, the case exposes the vague definition of the term "human", and the trouble of supplying evidence of sentience or consciousness even in humans. The ethical problems involved in the story can be ascribed to many actual events, among them the recent debate on splicing monkey and human DNA for the sake of producing hybrids with organs suitable for transplantation. The story also touches upon ethical conflicts with regards to endangered wildlife, global warming, media exploitation, commodification, and labor unions.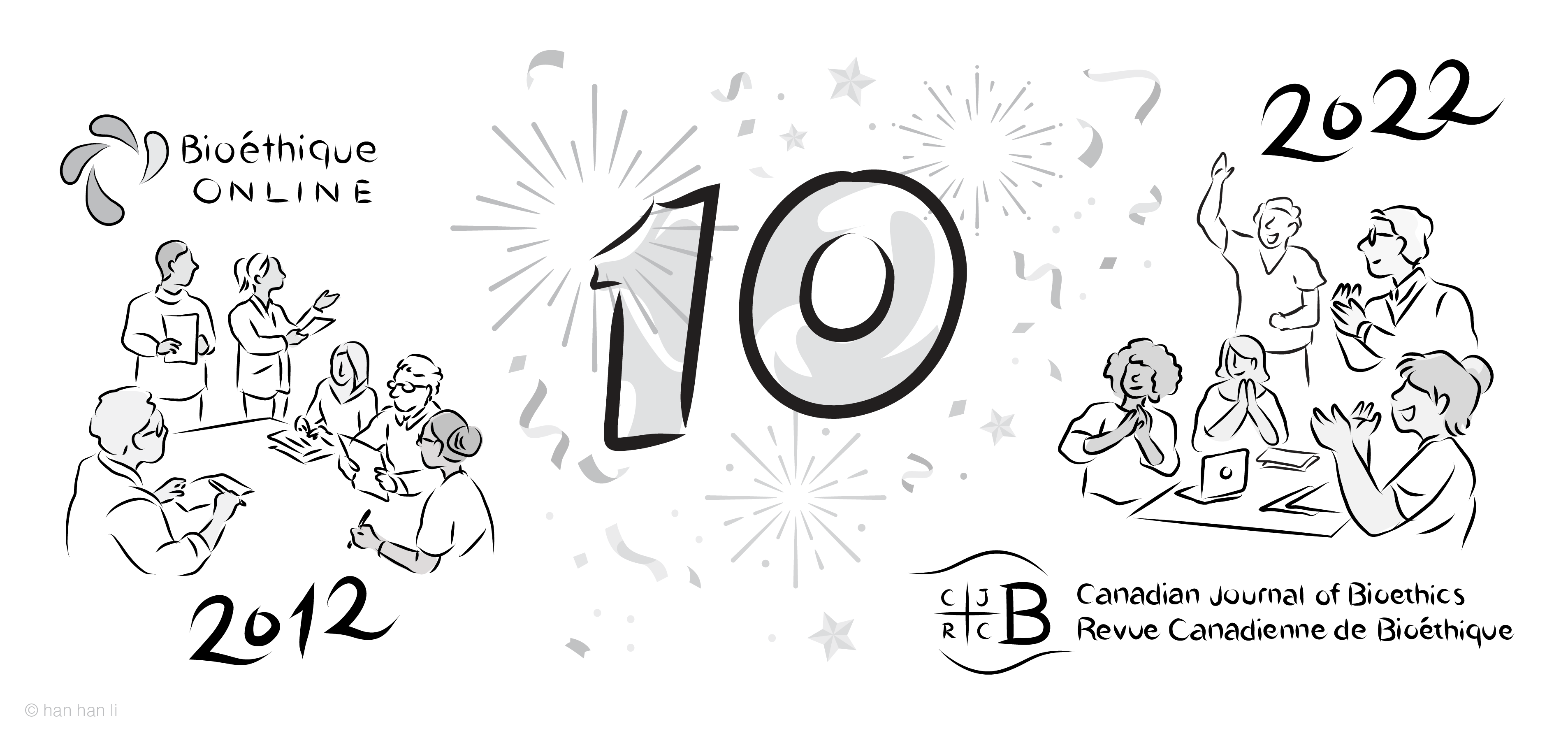 How to Cite
[1]
Løyche HH. Rite of Passage. Can. J. Bioeth. 2022;5:99-120. https://doi.org/10.7202/1094704ar.
Section
Art, Culture & Creative Work
Copyright (c) 2022 Hans Henrik Løyche
This work is licensed under a Creative Commons Attribution 4.0 International License.
The Canadian Journal of Bioethics applies the Creative Commons Attribution 4.0 International License to all its publications. Authors therefore retain copyright of their publication, e.g., they can reuse their publication, link to it on their home page or institutional website, deposit a PDF in a public repository. However, the authors allow anyone to download, reuse, reprint, modify, distribute, and/or copy their publication, so long as the original authors and source are cited.