La place de l'éthique professionnelle dans les programmes d'orthophonie au Canada
Marie-Ève Caty

Département d'orthophonie, Université du Québec à Trois-Rivières, Trois-Rivières, Canada

Marie-Dominique Lessard

Commission scolaire de la Capitale, Québec, Canada

Annie-Kim Robertson

Commission scolaire des Samares, Québec, Canada
Keywords:
professional ethics, initial training, speech-language program, survey
Abstract
Professional ethics is an important skill for professionals who work in the area of health. For speech-language pathologists specifically, the constant widening of the field of practice and the increasing complexity of the needs of the aging population expose professionals to more ethical questioning. Yet, the scientific literature demonstrates that speech-language pathologists do not feel properly prepared to solve ethical issues. The main objective of this study was to examine the situation of ethics training in all Canadian programs that offer speech language pathology training. In order to meet this objective, a survey was sent to the directors of the eleven Canadian university programs in speech-language pathology. Three programs responded to the survey. The main results obtained suggest that professional ethics is a subject taught within different courses in Canadian university speech-language programs. Nevertheless, the percentage dedicated to ethics inside the courses is low and difficult to clearly estimate. These results shed light on the quantity and quality of professional ethics courses offered in the various Canadian speech-language programs, as well as on the teaching methods used.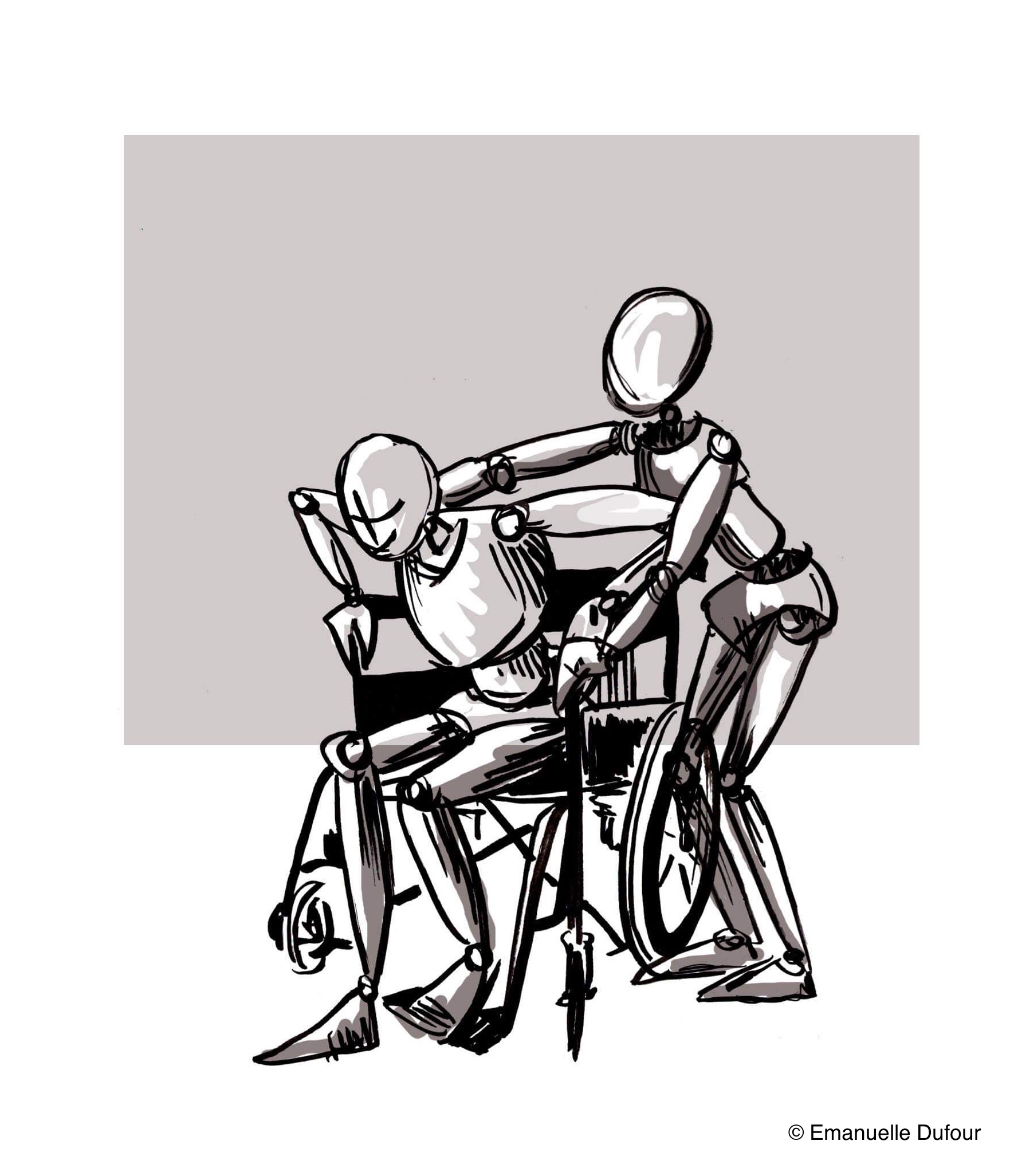 How to Cite
[1]
Caty M- Ève, Lessard M-D, Robertson A-K. La place de l'éthique professionnelle dans les programmes d'orthophonie au Canada. Can. J. Bioeth. 2018;1:61-70. https://doi.org/10.7202/1058252ar.
Copyright (c) 2018 Marie-Ève Caty, Marie-Dominique Lessard, Annie-Kim Robertson
This work is licensed under a Creative Commons Attribution 4.0 International License.
The Canadian Journal of Bioethics applies the Creative Commons Attribution 4.0 International License to all its publications. Authors therefore retain copyright of their publication, e.g., they can reuse their publication, link to it on their home page or institutional website, deposit a PDF in a public repository. However, the authors allow anyone to download, reuse, reprint, modify, distribute, and/or copy their publication, so long as the original authors and source are cited.