Empowering the Occupational Therapist Researcher to Address Ethical Issues in Research
Marie-Josée Drolet

Département d'ergothérapie de l'Université du Québec à Trois-Rivières, Trois-Rivières, Canada

https://orcid.org/0000-0001-8384-4193

Karoline Girard

Bureau intégré de l'éthique, Centre intégré universitaire de santé et de services sociaux de la Mauricie et du Centre-du-Québec (CIUSSS-MCQ), Trois-Rivières, Canada
Keywords:
occupational therapy, research, ethics, ethical issue, means
Abstract
Research is an occupation that is conducive to the emergence of ethical issues, particularly because it is linked to conflicts of interest that are sometimes difficult to manage and is carried out in a highly competitive context that values performance. While the ethical issues in the clinical practice of occupational therapy are beginning to be documented, the ethical issues experienced by occupational therapy researchers and the means they use to manage these issues are virtually undocumented. This article presents the results of a qualitative study that documented the means (macro, meso and micro) that are proposed by occupational therapist-researchers to address ethical issues in research. Eleven occupational therapists (n=11) participated in the research and share the means they are using or consider to deal with the ethical issues they experience as researchers. The means proposed by occupational therapists echo many of the means suggested in the literature, although some of those proposed in the literature regarding the relationship to be established with research participants are little discussed by our participants, which is surprising given the humanistic values that underlie the profession of occupational therapy. In the end, this article, which presents a synthesis of both the means identified in the literature to resolve ethical issues in research and those discussed by participants, aims to empower occupational therapist-researchers to resolve the issues raised by academic research while remaining true to the values of the profession.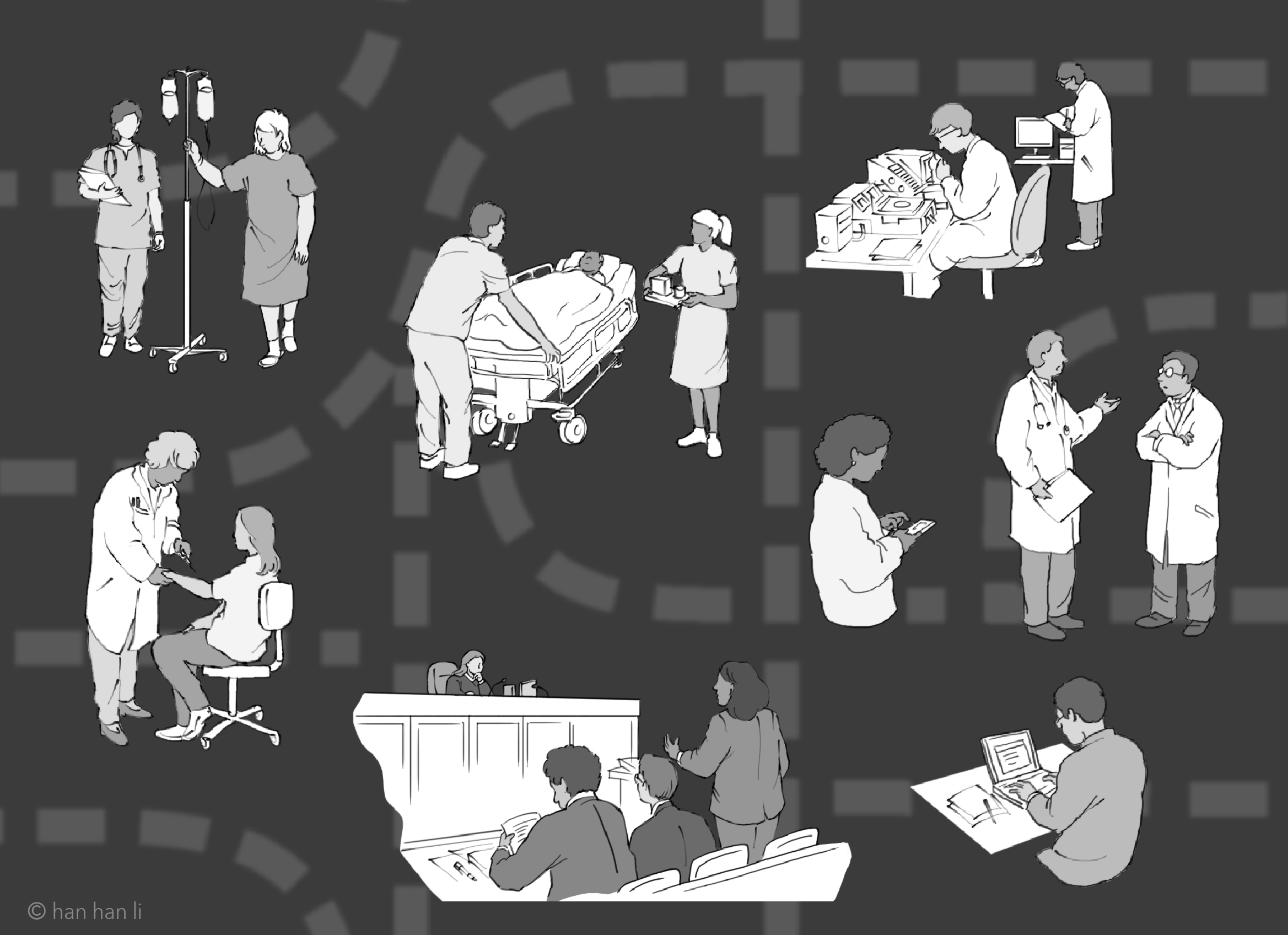 How to Cite
[1]
Drolet M-J, Girard K. Empowering the Occupational Therapist Researcher to Address Ethical Issues in Research. Can. J. Bioeth. 2020;3:41-6. https://doi.org/10.7202/1073780ar.
Copyright (c) 2020 Marie-Josée Drolet, Karoline Girard
This work is licensed under a Creative Commons Attribution 4.0 International License.
The Canadian Journal of Bioethics applies the Creative Commons Attribution 4.0 International License to all its publications. Authors therefore retain copyright of their publication, e.g., they can reuse their publication, link to it on their home page or institutional website, deposit a PDF in a public repository. However, the authors allow anyone to download, reuse, reprint, modify, distribute, and/or copy their publication, so long as the original authors and source are cited.