Reducing Epistemic Inequities through Teaching by and with Patients: The Pragmatist Experience of the Bobigny Faculty
Olivia Gross

Laboratoire Éducations et Pratiques de Santé (UR-3412); Département Universitaire de Médecine Générale, UFR SMBH; Chaire de recherches « Engagement des patients », Université Sorbonne Paris Nord, Bobigny, France

Rémi Gagnayre

Laboratoire Éducations et Pratiques de Santé (UR-3412), Université Sorbonne Paris Nord, Bobigny, France
Keywords:
epistemic injustices, physician-patient relationship, relational ethics, pedagogy, pragmatism, patient-mentors, patient-teachers
Abstract
When categories of actors are discredited, epistemic inequalities produce testimonial or hermeneutic injustices. These injustices manifest themselves in the absence of recognition of the knowledge of others and in the fact that their ability to understand is called into question. Moreover, although they are subjected to exogenous norms in which they do not find themselves, the people subjected to these injustices find it difficult to assert this and to identify their own norms. These two types of injustice alter the quality of care relationships, particularly in terms of relational ethics, by eroding the trust between caregivers and patients. In order to counteract these, a pedagogical experiment based on democratic and epistemic logics was proposed to health students. This experiment has three pillars: teaching on the partnership between health professionals and patients, patients as teachers or mentors and patients as colleagues. These three pillars are presented as interrelated, one not going without the other. On the democratic level, the aim is to rebalance the power relationships. Thus, it is patients who recruit patients and the latter have a status. At the epistemic level, the aim is to rebalance knowledge relationships, which involves questioning knowledge and standards in terms of their consequences on patients, or more precisely on the "patient experience". Two different and complementary pedagogical programs have been implemented to create a pedagogical experience within a medical faculty (Sorbonne Paris Nord University) located in the city of Bobigny, which is now called the "Bobigny experience". The aim of the first is to use the "patient perspective" to resolve clinical situations, while the second is to use narrative medicine to combine the experiences of students and patients on specific topics.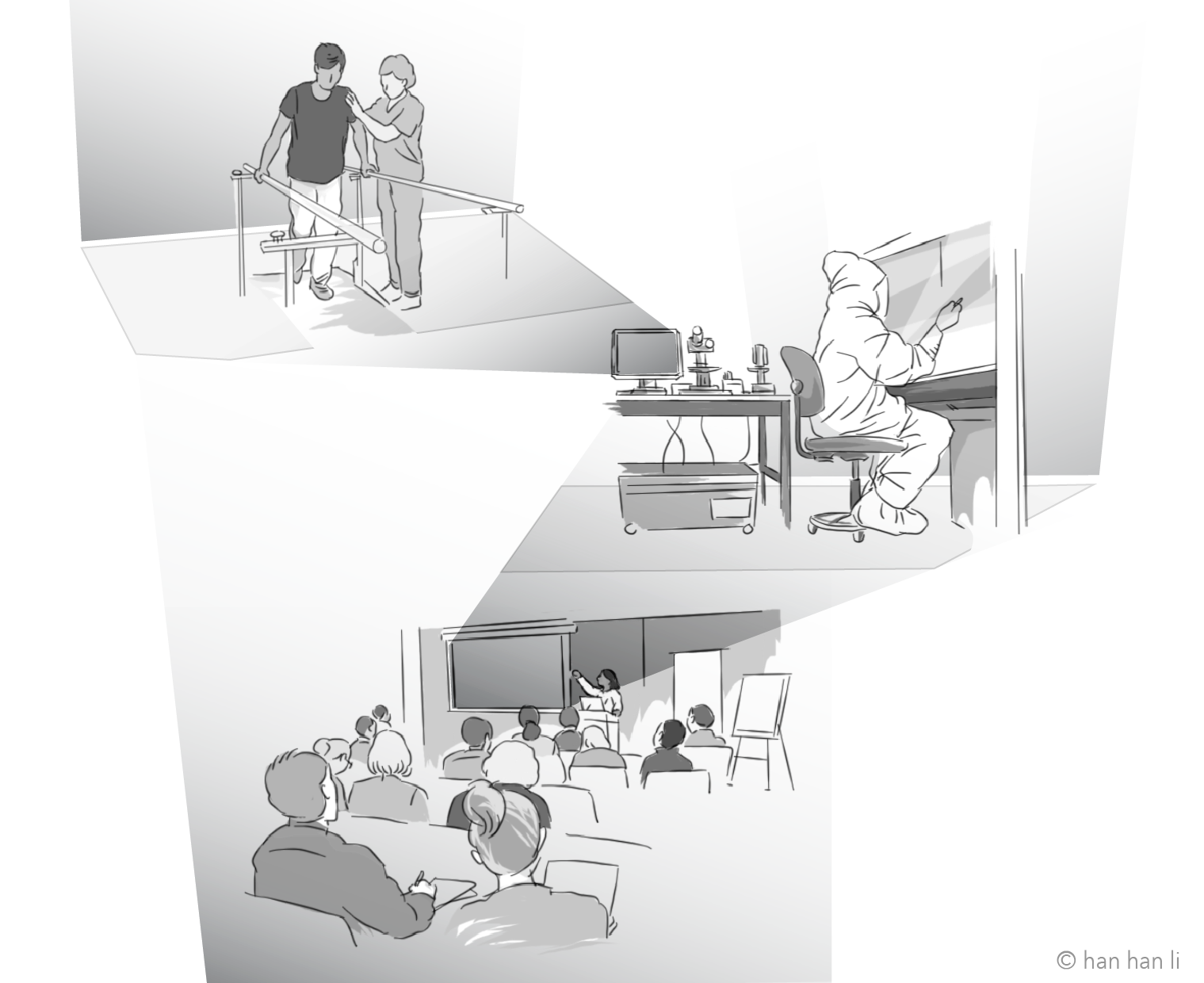 How to Cite
[1]
Gross O, Gagnayre R. Reducing Epistemic Inequities through Teaching by and with Patients: The Pragmatist Experience of the Bobigny Faculty. Can. J. Bioeth. 2021;4:70-8. https://doi.org/10.7202/1077628ar.
Copyright (c) 2021 Olivia Gross, Rémi Gagnayre
This work is licensed under a Creative Commons Attribution 4.0 International License.
The Canadian Journal of Bioethics applies the Creative Commons Attribution 4.0 International License to all its publications. Authors therefore retain copyright of their publication, e.g., they can reuse their publication, link to it on their home page or institutional website, deposit a PDF in a public repository. However, the authors allow anyone to download, reuse, reprint, modify, distribute, and/or copy their publication, so long as the original authors and source are cited.