Supporting, Promoting, Respecting and Advocating: A Scoping Study of Rehabilitation Professionals' Responses to Patient Autonomy
Emilie Blackburn

School of Physical and Occupational Therapy, McGill University; Centre for Interdisciplinary Research in Rehabilitation of Greater Montreal (CRIR), Montreal, Canada

Evelyne Durocher

School of Rehabilitation Sciences, McMaster University, Hamilton, Canada

Debbie Feldman

School of Rehabilitation, Faculty of Medicine, Université de Montréal; Centre for Interdisciplinary Research in Rehabilitation of Greater Montreal (CRIR); Public Health Research Institute of the Université de Montréal (IRSPUM), Montreal, Canada

Anne Hudon

School of Public Health and Health Systems, University of Waterloo, Waterloo; Faculty of Law, Civil Law Section, University of Ottawa, Ottawa, Canada

Maude Laliberté

School of Rehabilitation, Faculty of Medicine, Université de Montréal; Centre for Interdisciplinary Research in Rehabilitation of Greater Montreal (CRIR); Public Health Research Institute of the Université de Montréal (IRSPUM), Montreal, Canada

Barbara Mazer

School of Physical and Occupational Therapy, McGill University; Centre for Interdisciplinary Research in Rehabilitation of Greater Montreal (CRIR), Montreal, Canada

Matthew Hunt

School of Physical and Occupational Therapy, McGill University; Centre for Interdisciplinary Research in Rehabilitation of Greater Montreal (CRIR), Montreal, Canada
Keywords:
autonomy, decision-making, ethics, rehabilitation, scoping review
Abstract
Background: Autonomy is a central concept in both bioethics and rehabilitation. Bioethics has emphasized autonomy as self-governance and its application in treatment decision-making. In addition to discussing decisional autonomy, rehabilitation also focuses on autonomy as functional independence. In practice, responding to patients with diminished autonomy is an important component of rehabilitation care, but also gives rise to tensions and challenges. Our objective was to better understand the complex and distinctive ways that autonomy is understood and upheld in the context of rehabilitation care by reviewing how autonomy is discussed in the rehabilitation literature. Methods: We conducted a scoping review addressing issues of autonomy in the context of mental and physical rehabilitation. Our process followed three sequential steps. We extracted and analyzed bibliometric information. We then examined how autonomy was defined and conceptualized. Finally, we examined how the articles discussed the roles of rehabilitation health professionals in responding to patient autonomy. Findings: The articles include 16 empirical reports, 17 case studies and 30 theoretical papers. The most common conceptual accounts of autonomy drew upon principlism, rights-based and legal analyses, and relational/social approaches. We identified four broad approaches for responding to patient autonomy: supporting, promoting, respecting and advocating. Conclusion: This review helps clarify some of the ambiguities and conceptual distinctions underlying discussions and practices related to autonomy in rehabilitation. It also draws attention to a wide range of activities that health professionals can undertake with the goal of supporting, promoting, respecting and advocating for patient autonomy in rehabilitation care.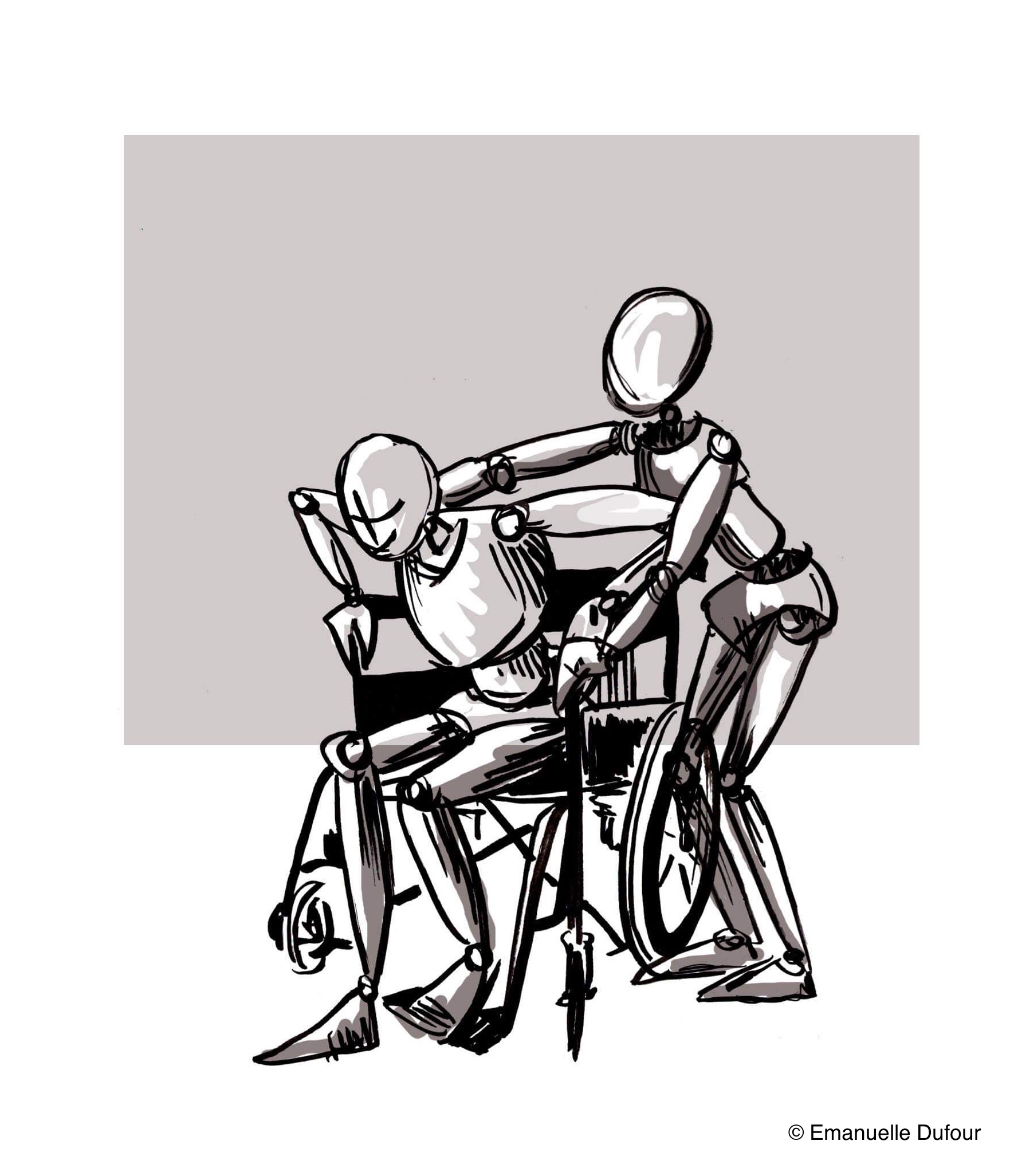 How to Cite
[1]
Blackburn E, Durocher E, Feldman D, Hudon A, Laliberté M, Mazer B, Hunt M. Supporting, Promoting, Respecting and Advocating: A Scoping Study of Rehabilitation Professionals' Responses to Patient Autonomy. Can. J. Bioeth. 2018;1:22-34. https://doi.org/10.7202/1058249ar.
Copyright (c) 2018 Emilie Blackburn, Evelyne Durocher, Debbie Feldman, Anne Hudon, Maude Laliberté, Barbara Mazer, Matthew Hunt
This work is licensed under a Creative Commons Attribution 4.0 International License.
The Canadian Journal of Bioethics applies the Creative Commons Attribution 4.0 International License to all its publications. Authors therefore retain copyright of their publication, e.g., they can reuse their publication, link to it on their home page or institutional website, deposit a PDF in a public repository. However, the authors allow anyone to download, reuse, reprint, modify, distribute, and/or copy their publication, so long as the original authors and source are cited.