Prioritization of Referrals in Outpatient Physiotherapy Departments in Québec and Implications for Equity in Access
Simon Deslauriers

Centre for Interdisciplinary Research in Rehabilitation and Social Integration (CIRRIS); Département de réadaptation, Faculté de médecine, Université Laval, Quebec, Canada

Marie-Hélène Raymond

École de réadaptation, Faculté de médecine, Université de Montréal; Greater Montreal Interdisciplinary Rehabilitation Research Centre (CRIR), Quebec, Canada

Maude Laliberté

École de réadaptation, Faculté de médecine, Université de Montréal; Greater Montreal Interdisciplinary Rehabilitation Research Centre (CRIR); Institut de recherche en santé publique de l'Université de Montréal (IRSPUM), Quebec, Canada

Anne Hudon

School of Public Health and Health Systems, University of Waterloo, Waterloo; Faculty of Law, Civil Law Section, University of Ottawa, Ottawa, Canada

François Desmeules

École de réadaptation, Faculté de médecine, Université de Montréal; Maisonneuve-Rosemont Hospital Research Centre, Quebec, Canada

Debbie E. Feldman

École de réadaptation, Faculté de médecine, Université de Montréal; Greater Montreal Interdisciplinary Rehabilitation Research Centre (CRIR); Institut de recherche en santé publique de l'Université de Montréal (IRSPUM), Quebec, Canada

Kadija Perreault

Centre for Interdisciplinary Research in Rehabilitation and Social Integration (CIRRIS); Département de réadaptation, Faculté de médecine, Université Laval, Quebec, Canada
Keywords:
referral prioritization, outpatient physiotherapy, ethical issues, equity, access
Abstract
In the context of long waiting time to access rehabilitation services, a large majority of settings use referral prioritization to help manage waiting lists. Prioritization practices vary greatly between settings and there is little consensus on how best to prioritize referrals. This paper describes the prioritization processes for physiotherapy services in Québec and its potential implications in terms of equity in access to services. This is a secondary analysis of a survey of outpatient physiotherapy departments (n=98; proportion of participation was 99%) conducted in 2015 across publicly funded hospitals in Québec. In many settings, persons with acute orthopaedic conditions were prioritized while chronic conditions were given a lower priority. There were 72 different combinations of prioritization criteria used in outpatient physiotherapy departments. Variability was also observed in the type of personnel involved in the prioritization process, the number of priority levels used to rank the referrals and the source of information used to prioritize referrals. These results highlight potential issues regarding equity in access to physiotherapy services: the prioritization of persons with acute conditions to the detriment of those with chronic conditions, the lack of consensus on a fair prioritization process and the importance to adequately assess patients' needs for treatment. Further research and interventions on prioritization criteria and processes are needed to ensure equitable access to physiotherapy services, especially in the public sector.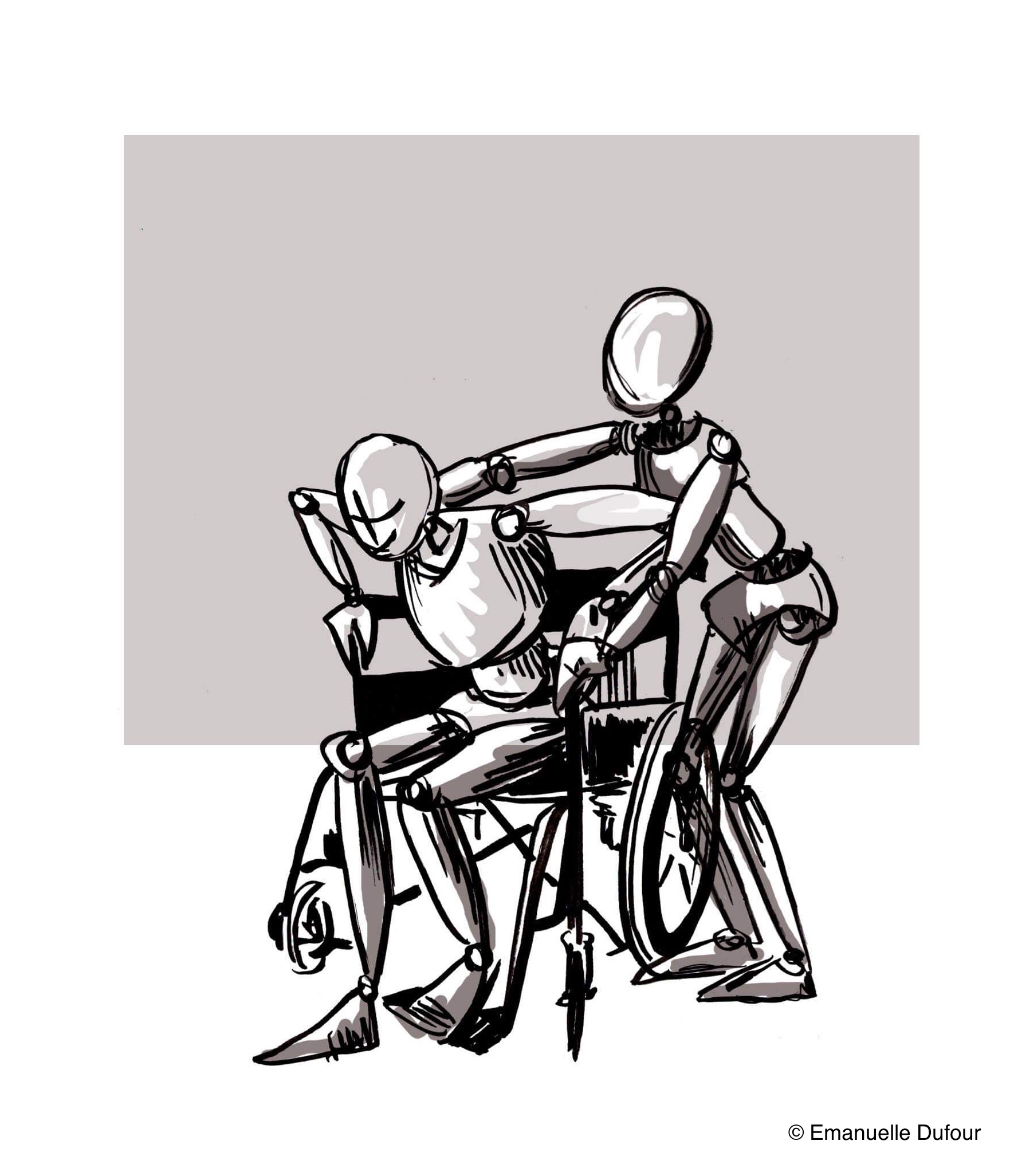 How to Cite
[1]
Deslauriers S, Raymond M-H, Laliberté M, Hudon A, Desmeules F, Feldman DE, Perreault K. Prioritization of Referrals in Outpatient Physiotherapy Departments in Québec and Implications for Equity in Access. Can. J. Bioeth. 2018;1:49-60. https://doi.org/10.7202/1058251ar.
Copyright (c) 2018 Simon Deslauriers, Marie-Hélène Raymond, Maude Laliberté, Anne Hudon, François Desmeules, Debbie E. Feldman, Kadija Perreault
This work is licensed under a Creative Commons Attribution 4.0 International License.
The Canadian Journal of Bioethics applies the Creative Commons Attribution 4.0 International License to all its publications. Authors therefore retain copyright of their publication, e.g., they can reuse their publication, link to it on their home page or institutional website, deposit a PDF in a public repository. However, the authors allow anyone to download, reuse, reprint, modify, distribute, and/or copy their publication, so long as the original authors and source are cited.