La face cachée de la coercition : une herméneutique de l'ambivalence
Keywords:
ethics, hermeneutics, health, safety, autonomy, coercion
Abstract
Coercion is a thorny topic in mental health. Few philosophers have taken an interest in it. In principle, in a context where autonomy and freedom are valued, coercion should not exist. However, coercion is present, and probably for the best reasons. Coercion raises a number of ethical questions. Often the problem arises in relation to good and evil, within a binary logic. For my part, the goal is to show that it is advantageous to get out of this conflict by posing the problem differently. I will instead explore how far we should push in our interventions and how to make a situation evolve. We will see that both questions answer one another. It is by questioning our assumptions concerning health, autonomy, safety and coercion that we will be able to change our understanding of the situation and, in so doing, draw a line that would take into account several perspectives. Instead of asking ourselves how to respect autonomy, health and safety, we should rather ask ourselves how to accompany the patient in difficult situations. In conclusion, it is advisable to accept the ambivalence of coercion and to remain prudent by maintaining doubt and questioning. In this sense, ethics participates in the definition of psychiatry and its future by emphasizing the importance of welcoming, listening and dialogue with what gives meaning to life.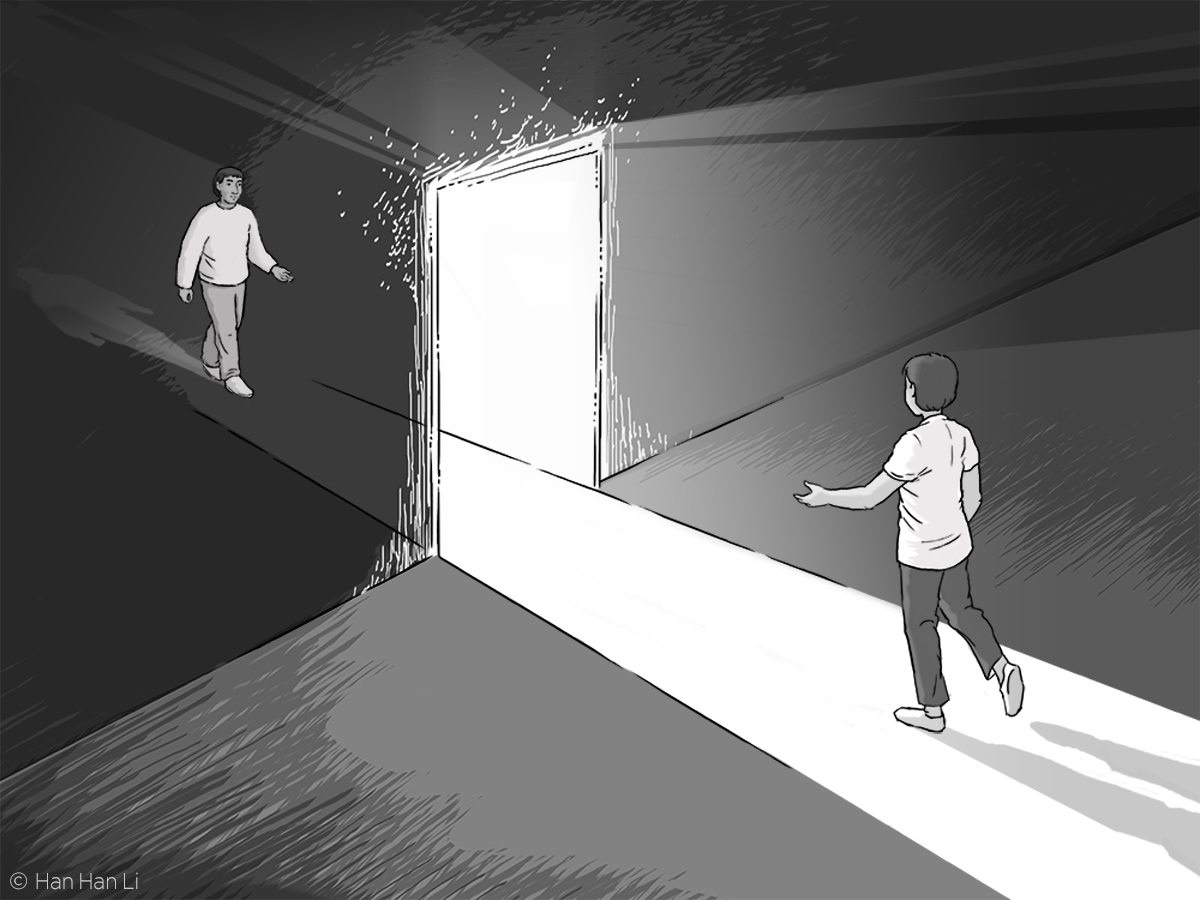 How to Cite
[1]
Quintin J. La face cachée de la coercition : une herméneutique de l'ambivalence. Can. J. Bioeth. 2020;3:4-13. https://doi.org/10.7202/1073542ar.
Copyright (c) 2020 Jacques Quintin
This work is licensed under a Creative Commons Attribution 4.0 International License.
The Canadian Journal of Bioethics applies the Creative Commons Attribution 4.0 International License to all its publications. Authors therefore retain copyright of their publication, e.g., they can reuse their publication, link to it on their home page or institutional website, deposit a PDF in a public repository. However, the authors allow anyone to download, reuse, reprint, modify, distribute, and/or copy their publication, so long as the original authors and source are cited.